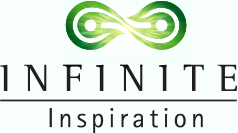 "I know what it is like to reach out for support and feel disappointed and disillusioned for paying for a service where there is very little genuine care for who you are. I also know what it is like to find the right mentors and coaches that have literally transformed my life that service is priceless" - Louise Keramaris
Our Vision
Empowering people to lead flourishing lives.

Our Philosophy
Infinite Inspiration was created to provide a unique and accessible service for people to engage an accredited coach, facilitator and trainer. Unlike other existing services, we price fairly and work smartly. We want you to be independent of us, not forever tied to us, or unable to make a change for yourself. We strive 100% to inspire you to be accountable to the actions you set and to achieve your desired results.

Our Promise
We seek to empower all people that choose to partner with us to flourish in their lives, careers and business.
We partner with all people that align with our values and engage deeply with the utmost respect, cultural sensitivity and compassion.
We believe a tailored approach is best. Understanding your unique needs, and life situation is ultimately the best way to get results.
To create an empowering coach-client partnership with a high level of accountability directed at the people we are here to serve.

Our Values
To demonstrate respectful communication and engagement with passion
To live with integrity and align actions to words
To empower people to find and fully enact their purpose
To deliver accessible and high-quality services
To commit to ongoing feedback, learning and growth

We work with
People from all walks of life, backgrounds and experiences who align with our values and see the value in the unique services we love to provide.
We have an affinity with Aboriginal and Torres Strait Islander people that wish to explore and pursue their passion in life, a career or seek an entrepreneurial path.
Whoever works with us can trust that our engagement will be focused on your strengths and will acknowledge and give prominence to your unique gifts and talents.
Need to know more? Read our testimonials