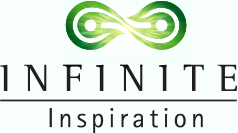 Facilitation and Training
"I have 20 plus years of experience in senior leadership, project management & policy roles, facilitating change to improve outcomes in the areas of early childhood, Aboriginal education, aged care, primary health, disability services and sport and recreation." - Louise Keramaris


When you want dynamic facilitation that is different from the boring norm, look to us for infinite inspiration!
Using a range of creative tools and resources, we can generate a deep level of engagement, and participation in your organisation, along with an outstanding high level of energy. We draw on the renowned aspects of accelerated learning for acclaimed learning outcomes.
Facilitation and training are tailored one-on-one with you to deliver value and meet your needs, to get the results you desire. Options include:
co-designing a process with you to deliver your material
designing workshops to engage input with specific outcomes to be achieved with your team or with external clients
helping you or your team to address a complex problem through Action Learning
supporting the design of a planning workshop or event that requires a strengths-based approach to achieving desired outcomes
and much more, so discuss your needs with us today.
"I have referred many of my clients to Louise, particularly those who have lost their way in life or their career. Louise is a signpost I recommend that we all stop at." - Pam